The promotional materials can already be downloaded in English. They are aimed to meet the needs of both the general public and the scientific community.
The HAPPY PATIENT project, funded by the 3rd EU-Funded Health Program, is one of the initiatives launched by the European Commission to combat the threat of a shortage of useful antibiotics and to fight AMR in order to treat bacterial infections. Recently, the Director-General of the World Health Organization, Tedros Adhanom, stated that:
"If we do not address the challenge of antimicrobial resistance, we risk seeing the emergence of a silent pandemic within a few years."
This type of warnings have been issued by other international organizations, such as the International Center for Antimicrobial Resistance Solutions (ICARS), which has long advocated changes in behavior in the prescription of antibiotics, given the finding that «each day in the European Union 90 people die from resistance to antibiotics».
HAPPY PATIENT comprises 15 partners and 2 affiliated entities from scientific, university, and clinical organizations from 8 European countries (Spain, France, Germany, the Netherlands, Poland, Lithuania, Greece, Denmark, and Norway).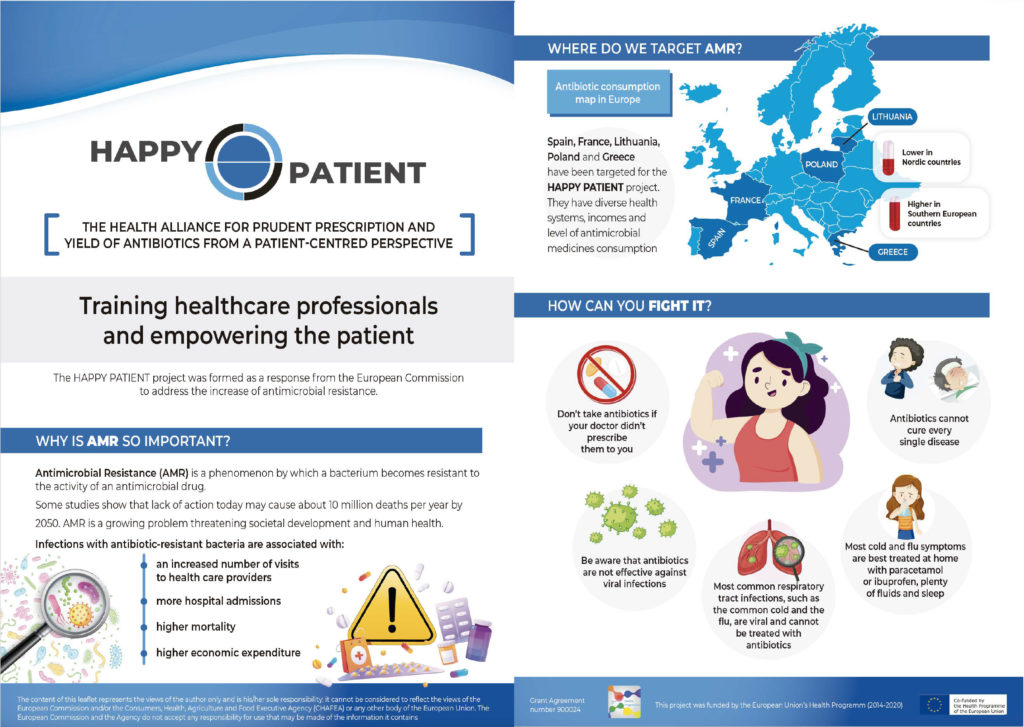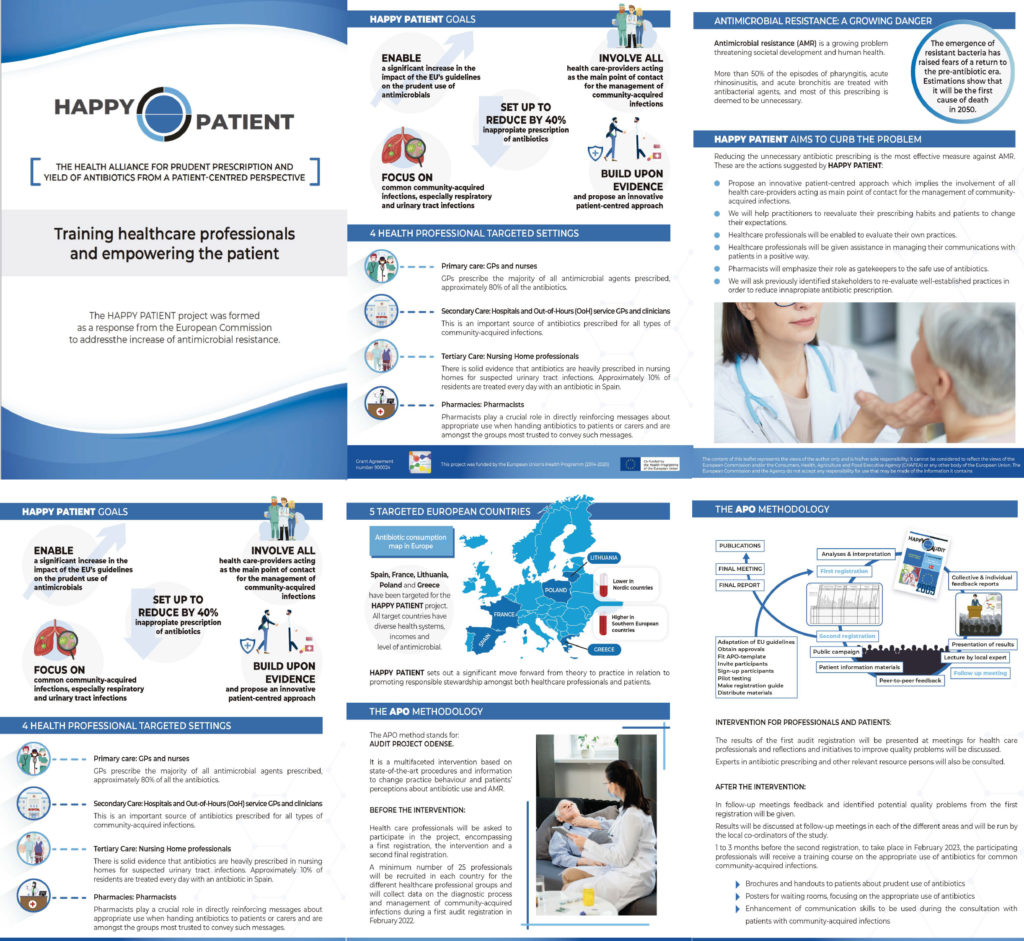 The HAPPY PATIENT Leaflets: Cover letters for the scientific community and the general public
When 6 months have passed since the HAPPY PATIENT project began its steps, and the first Delphi studies and questionnaires were launched by those responsible for the leadership on prescription at the various healthcare levels of the European countries represented in the consortium (WP2) the communication strategy takes one more step. For the WP8 and the rest of the partners, it was a mandatory deliverable to launch two leaflets presenting the project to both the scientific community and the general audience.
These materials are a commitment acquired with the European Commission and aim to disseminate and facilitate as much as possible HAPPY PATIENT's objectives, areas of action and involve interested groups.
At the same time, they want to be useful as a signal of warning towards patients, prescribers, and antibiotics consumers.
The materials can already be downloaded in English. Still, it is planned that versions of the HAPPY PATIENT leaflets will be published shortly in the languages of the target countries of the project.