On 30-31 May an international conference was held in the Panum Tower of Copenhagen on the subject based on the EU project HAPPY PATIENT. Among others, Danish researchers from the University of Southern Denmark and the University of Copenhagen have been participating.
Resistance to antibiotics is a growing problem with major and unpredictable consequences. It is estimated that today, around 700,000 people worldwide die each year from infections with bacteria that have developed resistance to antibiotics. The World Health Organization estimates that the number will grow to 10 million people annually by 2050, which is more than people dying of cancer today. The World Bank calls the threat «a slow tsunami».
It is crucial to combat antimicrobial resistance if antibiotics are to continue to play a key role in the treatment of infections. Denmark has for many years been at the forefront when it comes to research into antimicrobial resistance and therefore we are also part of the research project HAPPY PATIENT

Professor Lars Bjerrum from the Center for General Medicine at the University of Copenhagen.
The problem of antimicrobial resistance (AMR) is still growing and solving it is high on the agenda of many international organizations, including the European Commission. The EU has adopted an action plan against the AMR, the main aim of which is to make the EU a best practice region and to boost research, development and innovation. This action plan has resulted in «EU Guidelines for the Appropriate Use of Antibiotics in Humans«, aimed at all actors involved in antimicrobial use.
The EU research project, HAPPY PATIENT, aims to support the EU's guidelines for the appropriate use of antibiotics and the efforts are directed towards General Practice, the emergency services in Primary Care, nursing homes and pharmacies.
HAPPY PATIENT seeks to reduce the development of antimicrobial resistance by reducing the inappropriate use of antibiotics against common socially acquired infections such as respiratory infections and urinary tract infections.
"What we hope to achieve in the next two days is to establish strategies that reduce the use of inappropriate antibiotics across national borders. We have a special focus on the countries that have the highest consumption of antibiotics, e.g. France, Spain and Greece«, says Professor Lars Bjerrum from the Center for General Practice at the University of Copenhagen.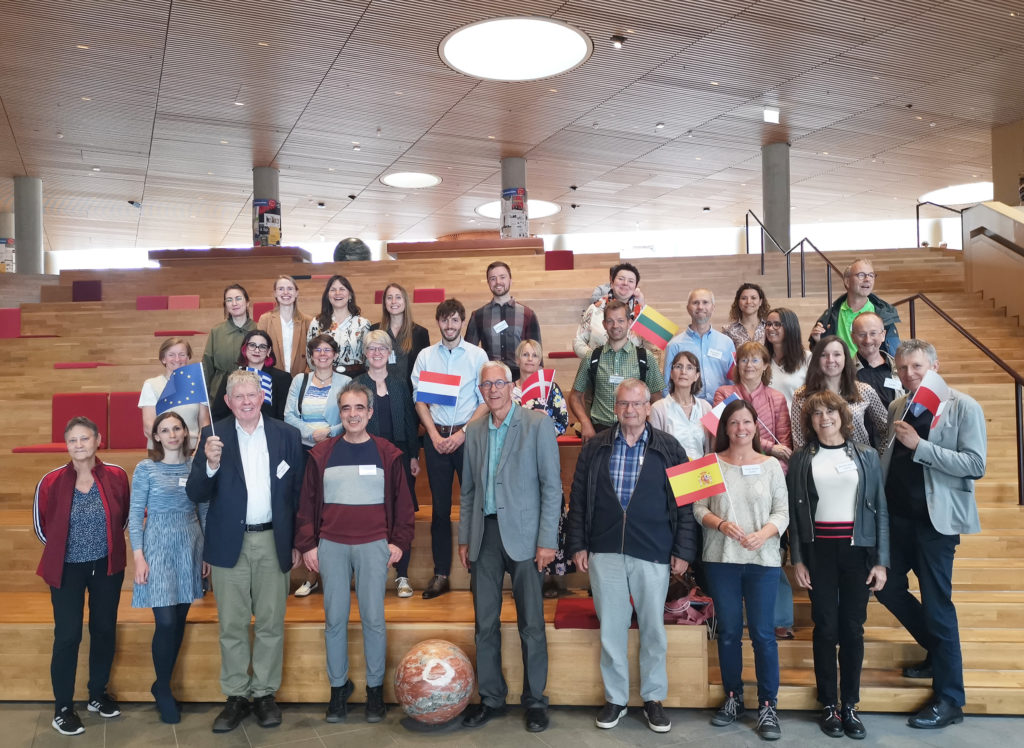 This press release has been published by the Center for Almen Medicin ved Københavns Universitet – Universiy of Copenhagen on the occasion of the first face-to-face meeting of HAPPY PATIENT, that has been held in Denmark between 30-31 May.